Did your vehicle suffer hail damage from a recent storm? Call us today.
Save time and money with paintless dent repair from Dentsmart. We are the body shop alternative serving Charlotte, Concord, Gastonia NC, Rock Hill SC and surrounding areas. Call or text 704-303-0947
Does your vehicle have hail damage? We are not hail-chasers who set up tents and disappear in a month. We firmly believe in supporting our local bodyshops by partnering with them. For you, this is a win-win:
It delivers to you the best possible solution to your hail repair needs because often conventional repairs or new parts are required which the body shop specializes in.
If there are any future issues with your vehicle, you have a permanent body shop location to bring your claim. Imagine trying to make a claim with a hail repair company that is no longer in town! ALL DENTSMART REPAIRS COME WITH A LIFETIME GUARANTEE.
And lastly, you will be giving your business to a local company instead of one from out of state. This strengthens YOUR local economy. Let's invest in our community!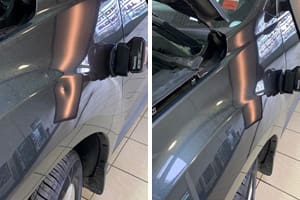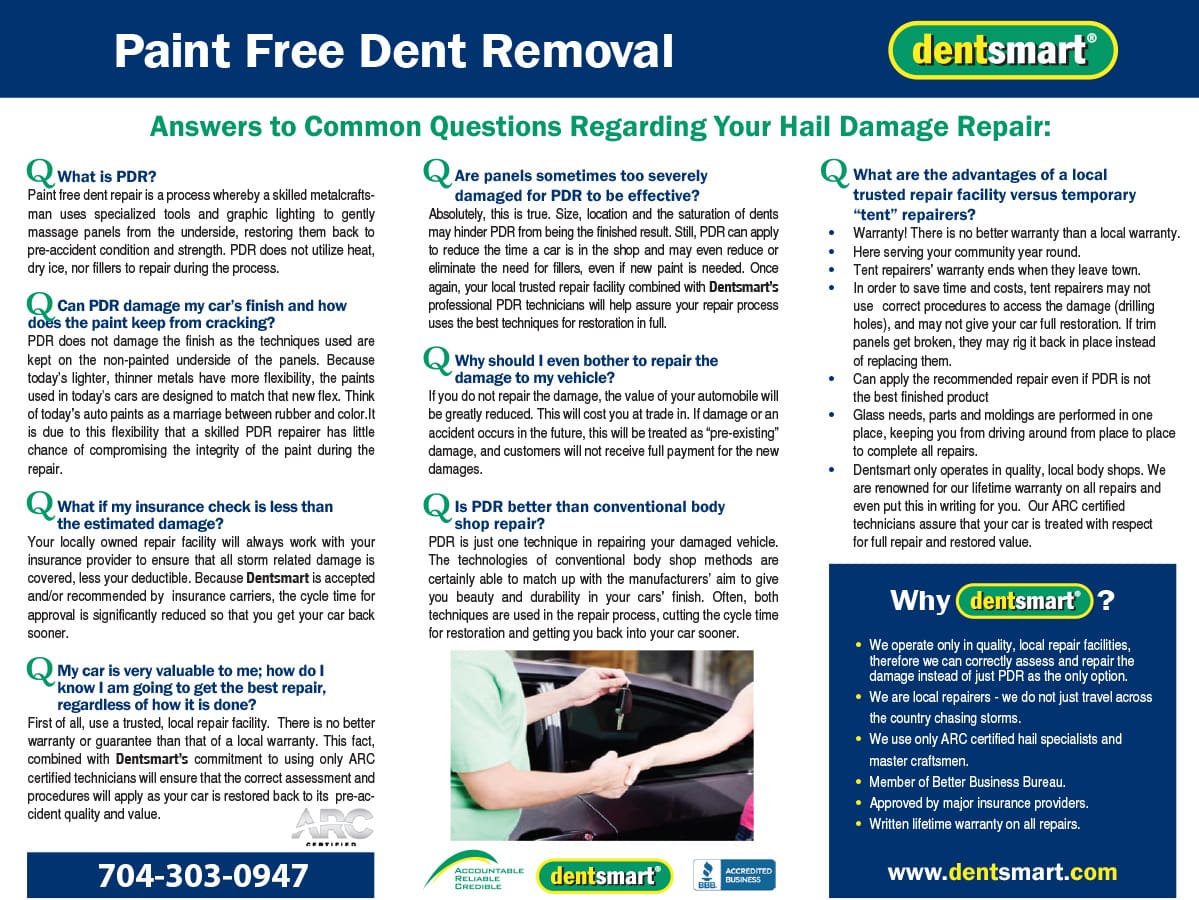 Benefits of PDR from Dentsmart
Restore your vehicle's value
No body fillers, sanding or repainting
Original paint finish is preserved
Convenient mobile service
100% satisfaction guarantee